Effingham Schools Tennis Academy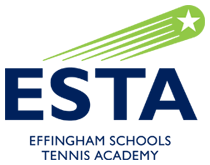 Welcome to ESTA – Effingham Schools Tennis Academy (formerly known as STTA), the latest in an innovative and game-changing series of sporting improvements at Cranmore and St Teresa's Effingham.
Tennis is one of the UK's most popular and rewarding sports, helping players to attain a healthy level of overall fitness, and to maintain an excellent degree of agility and vitality in later life.
For a dedicated few – blessed with natural talents and given the right coaching and opportunities – tennis can lead on to a career of sporting achievement at the highest level, as we witnessed first at London 2012, then with Andy Murray's magnificent Wimbledon victories in 2013 and 2016 and, most recently, with Gold at the Rio games. But those involved in the sport on a professional level understand that without appropriate coaching, even the most naturally gifted player will fail to achieve their potential. Only together can talent, dedication, opportunity and coaching produce champions. That is our ambition.
Effingham Schools Trust has taken the bold step of introducing our own professionally run and managed tennis academy in the strong belief that we will become one of the country's leading centres of excellence for the sport. For tennis enthusiasts our location could hardly be better, in an ideal position just a short journey from the UK's leading tennis centres – Wimbledon and The Queen's Club.
In addition to programmes tailored to individuals aged 4–18, ESTA runs ladies' groups and offers private coaching for adults. It is common knowledge that those who start young at any sport are likely to be the highest achievers and, in tennis, this has been proven time and time again. A full 12-month programme of training and coaching is provided by our team, some of the most highly-respected tennis professionals anywhere in the UK.
ESTA seeks to inspire, encourage and guide its players to reach their optimum level of tennis potential. Our coaching team is dedicated to instilling self-belief, perseverance and excellence through the ESTA core values: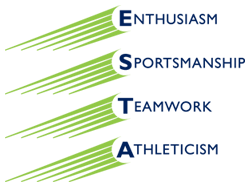 Development Plan
As ESTA grows we anticipate offering the following additional features:
Adult and junior group coaching at weekends
Developing our high performance tennis programme
Regular LTA match play events to enable children to improve their LTA rating and gain exposure to competition